SOCIAL RESPONSABILITY
Flight in search of lost person.
On December 15, at the request of Head of Civil Protection, Patricia Díaz, Helitronador made one of its helicopters available to search for a missing boy in the Moreno Lake.
Faced with the disappearance of a young man in Lake Moreno, and at the request of Mrs. Patricia Díaz, head of the Civil Protection area of the San Carlos de Bariloche Municipality, Helitronador made available one of his helicopters in search of the young man.
In order to carry out the operation, in collaboration with the Prefecture and the SLIF, who had come from several days of intense search, on December 15 at noon they approached our Operations Base at the Lago Nahuel Huapi Aerodrome, Patricia and Gonzalo, a member of SPLIF, responsible for panning the lake, where our experienced Pilot Walter de Grecco was waiting to start the flight.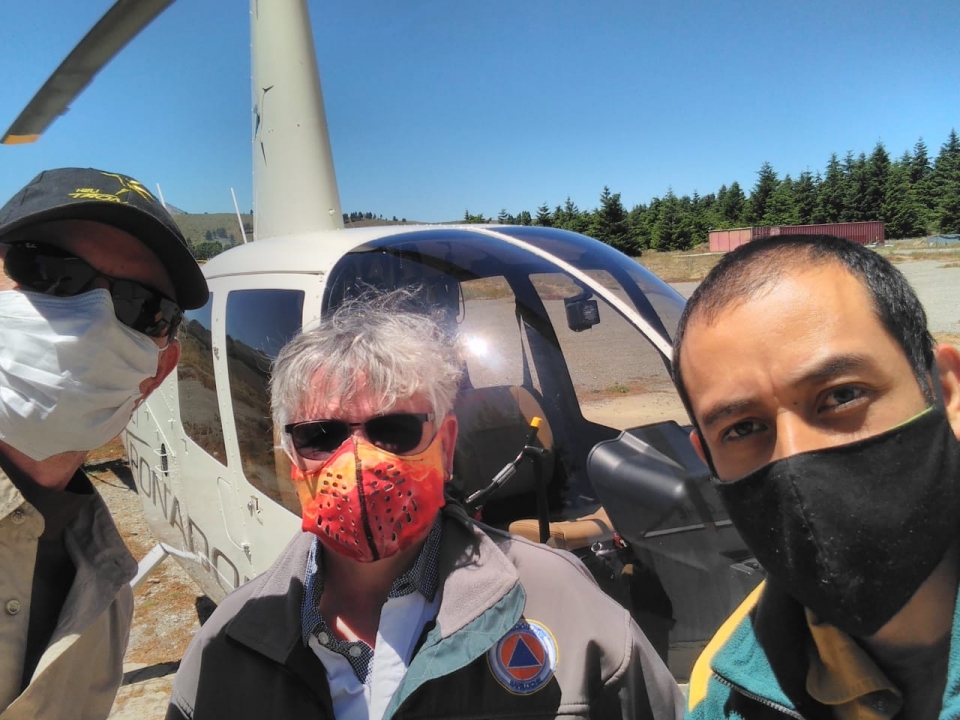 The flight lasted a little over 1 hour and covered a rake over lakes Moreno Este and Oeste in order to cover the entire body of water, including the perimeter of the coasts at different heights and speeds.
Apart from the helicopter's radio equipment, which only operates with aeronautical frequencies, Patricia and Gonzalo brought a communication team in order to contact ground personnel in case of visualizing any element that could find the whereabouts of the young man.
The operation did not give the expected results in finding the missing young man, so we made ourselves available to those responsible for the search in order to fly over the lakes again if necessary.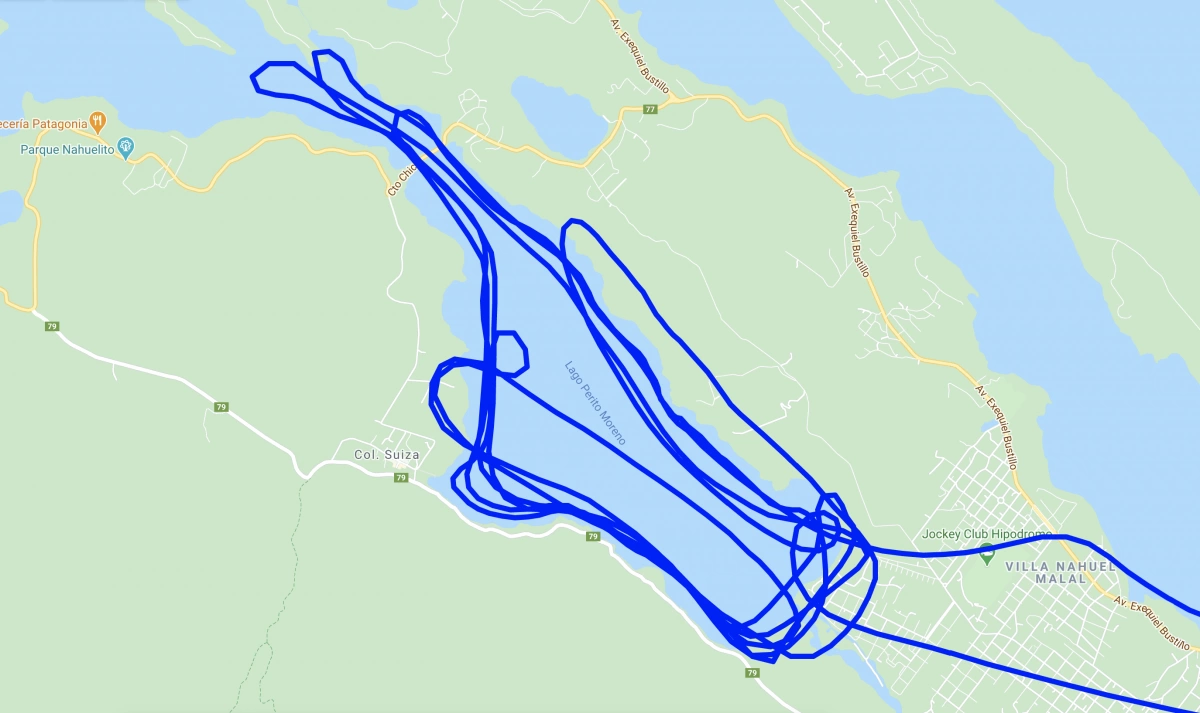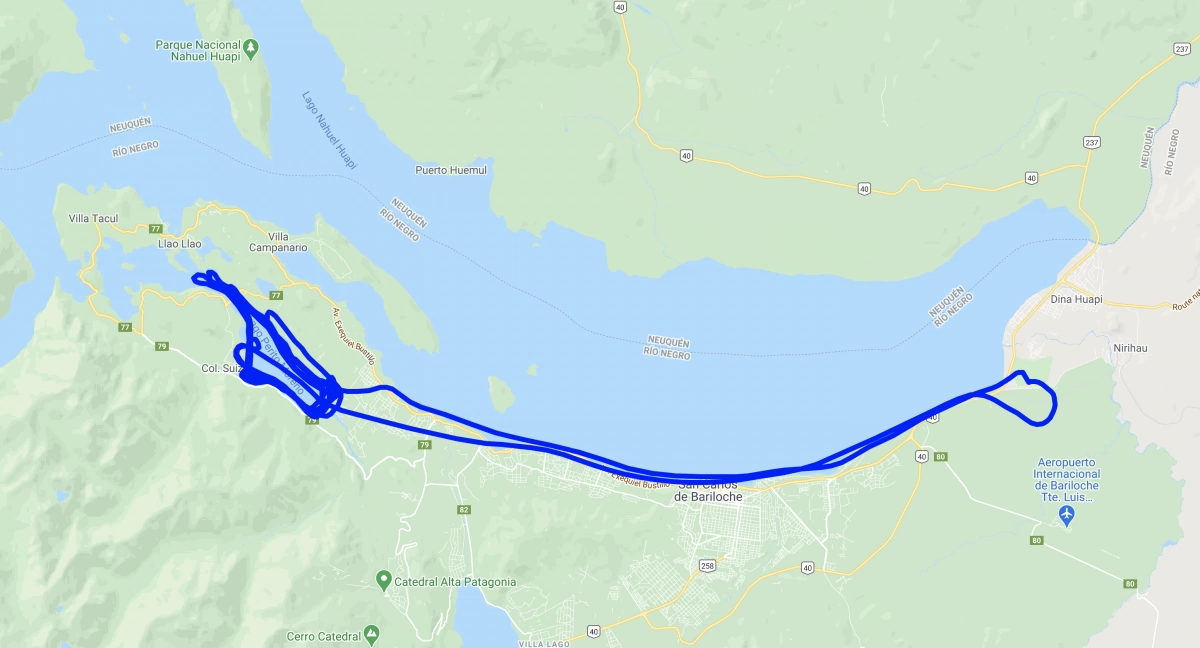 ---
This action is part of a corporate Social Responsibility program provided by HELITRONADOR SRL, which donates time from its helicopters and its personnel for the common good of the citizens of the city , collaborating in emergency and search situations, where human security is at risk.
Other Social Responsibility actions
---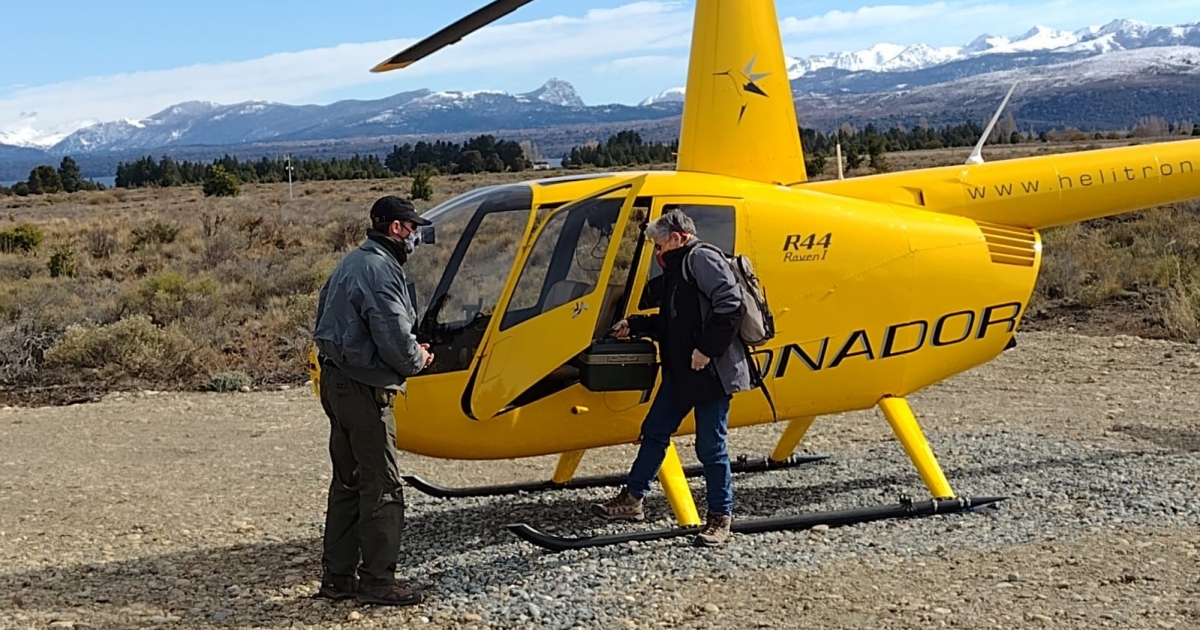 On August 23, 2021 we collaborated in the search for 4 people in 2 vans who were missing in a snowstorm in San Carlos de Bariloche.