We take off from the La Puntilla Aerodrome, located in the Luján de Cuyo region, 14 km south of the City of Mendoza. We gain altitude heading Northwest to have a panoramic view of Gran Mendoza that extends to the East.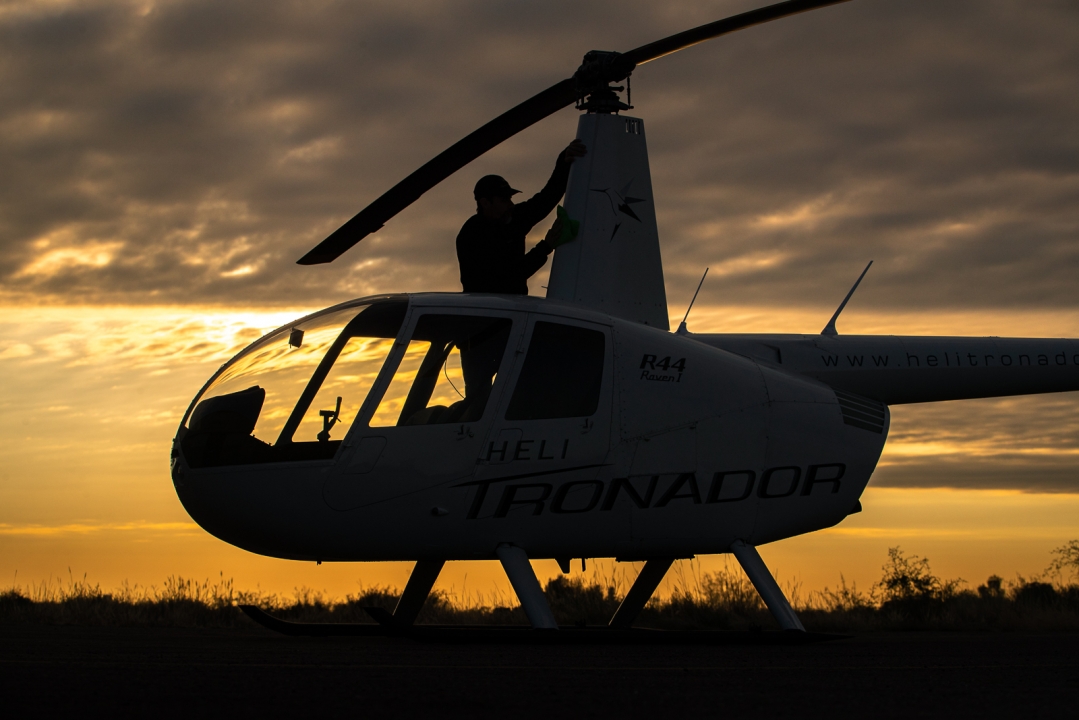 We will fly over the Godoy Cruz area, seeing the foothills on our left and the Great City on our right - Mendoza is the fourth largest city in Argentina.
In the capital city we will fly over the General San Martín Park and its 307 hectares cultivated with species brought from all over the world, an artificial lake and 82 hectares in expansion.
Throughout its history, the park has added a series of cultural assets that stand out for their historical, artistic and scenic value. Besides being a great green lung, it is the quintessential recreational and sports center of the Mendocinos, so we can see the Andean Golf Club and the Regatta Club with the lake as the protagonist.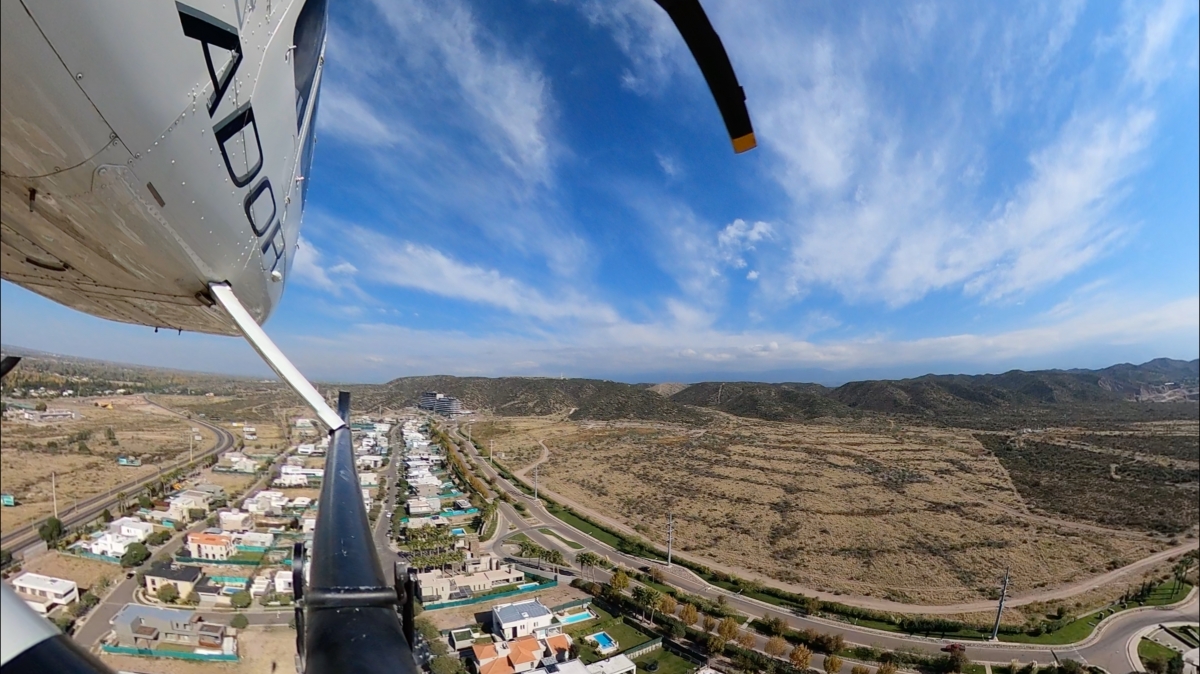 Another highlight on this tour is the Frank Romero Day Greek Theater, the stage each year for the National Harvest Festival and the Malvinas Argentinas World Cup soccer stadium.
This route is crowned by Cerro de la Gloria with its 980 meters above sea level that culminates with a monument in homage to General San Martín and the Army of the Andes in commemoration of the centenary of the Crossing of the Andes to liberate Chile and Peru and ensure the independence of the Provinces. United of the Río de la Plata.
We head to the Northwest, we fly lateral to the foothills and then head south to fly over the streams while we return to the LP aerodrome, to our right the mountain and to our left the valley the suburbs of Chacras de Coria and Vistalba in Luján de Cuyo.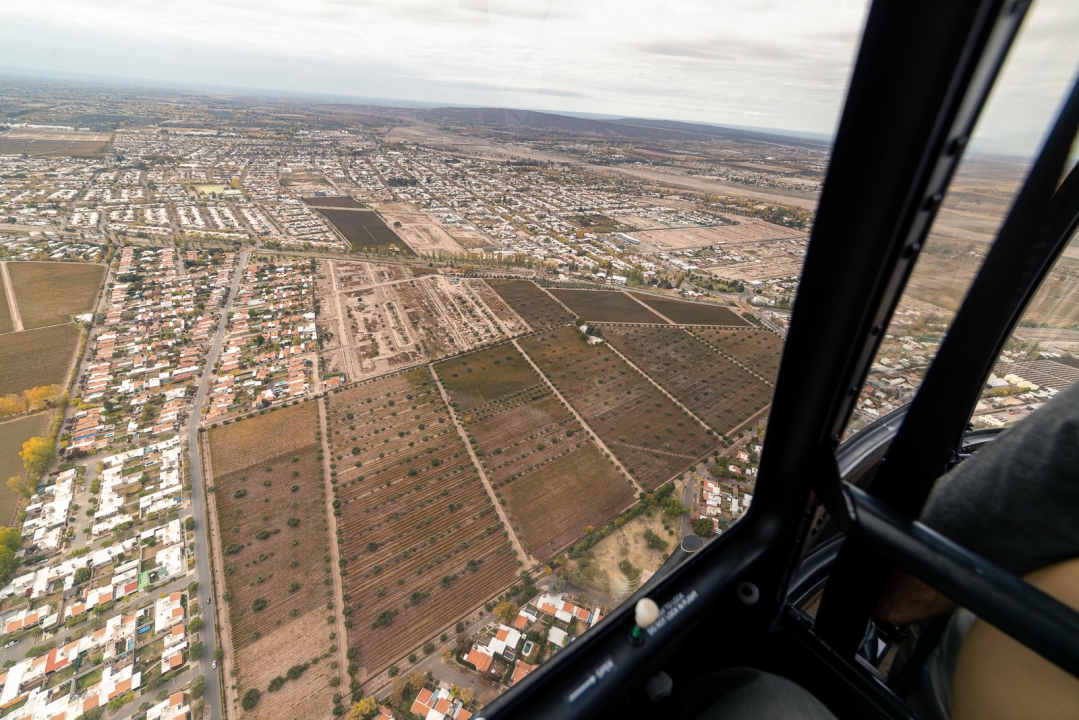 CONTACT
RESERVATIONS AND INQUIRIES
Please fill up the form below and we will get back to you promptly
CONTACT INFORMATION
Instagram: @helitronador
Mendoza
Jimena Sánchez +54 9 261 336 8639 mendoza@helitronador.com
More Heli-Tours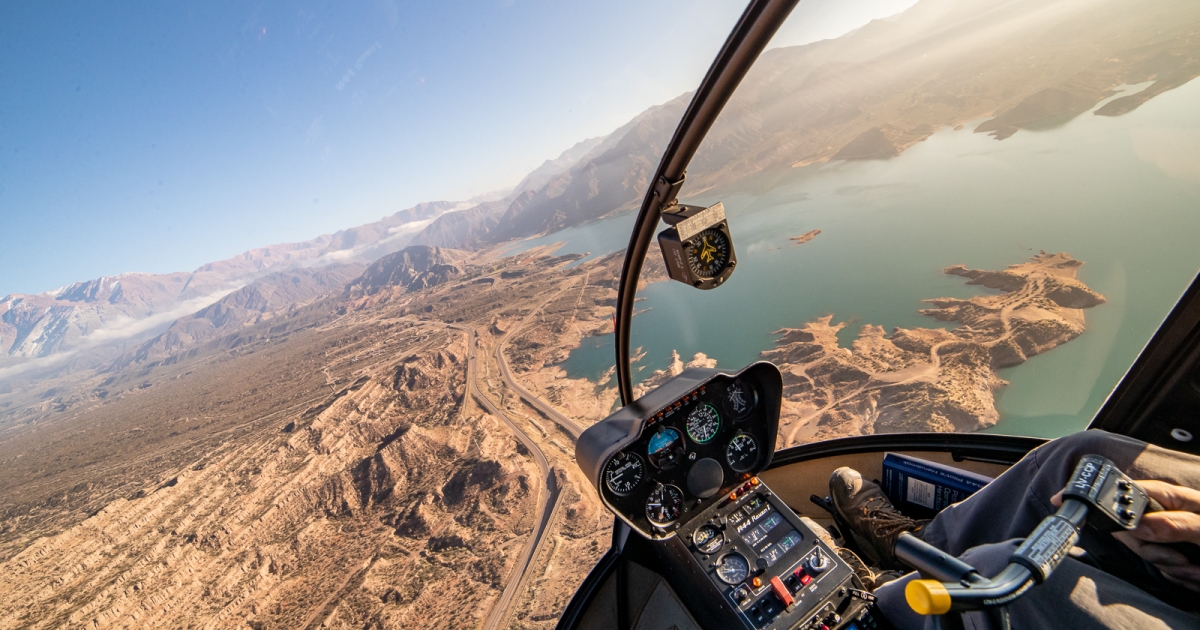 The Dique de Potrerillos reservoir is a festival of colors: the turquoise of the lake, the green of the mountains, the blue of the sky and the white of the eternal snows of the Cordón del Plata.