NEWS
Solar Eclipse 2020
14-12-2020
Helitronador took part in the Total Solar Eclipse 2020 . We made tailor-made flights so that our clients could reach unique places to see the Eclipse.
On December 14, 2020, Northern Patagonia witnessed one of the most amazing and shocking natural events that a person can ever experience, a Total Solar Eclipse.
The fact that the Moon and the Sun are the same size seen from the Earth is an extremely fortuitous event and for which we should be grateful since every 18 months it gives us a few minutes of magic.
People from all over the world travel to the most remote places searching this experience.
We lift off at our Headquarters in Dina Huapi, Río Negro province, heading to Tres Ríos Lodge - Casa de Campo for the transfer of 9 of its guests.
From there we left on a 20-minute flight to a field near Piedra del Aguila, offering our passengers a flight over the Patagonian steppe and considerably reducing the time in the transfers through gravel routes.
To carry out this transfer we added to Our Fleet a Turbine Bell 407 Helicopter with capacity for 6 passengers.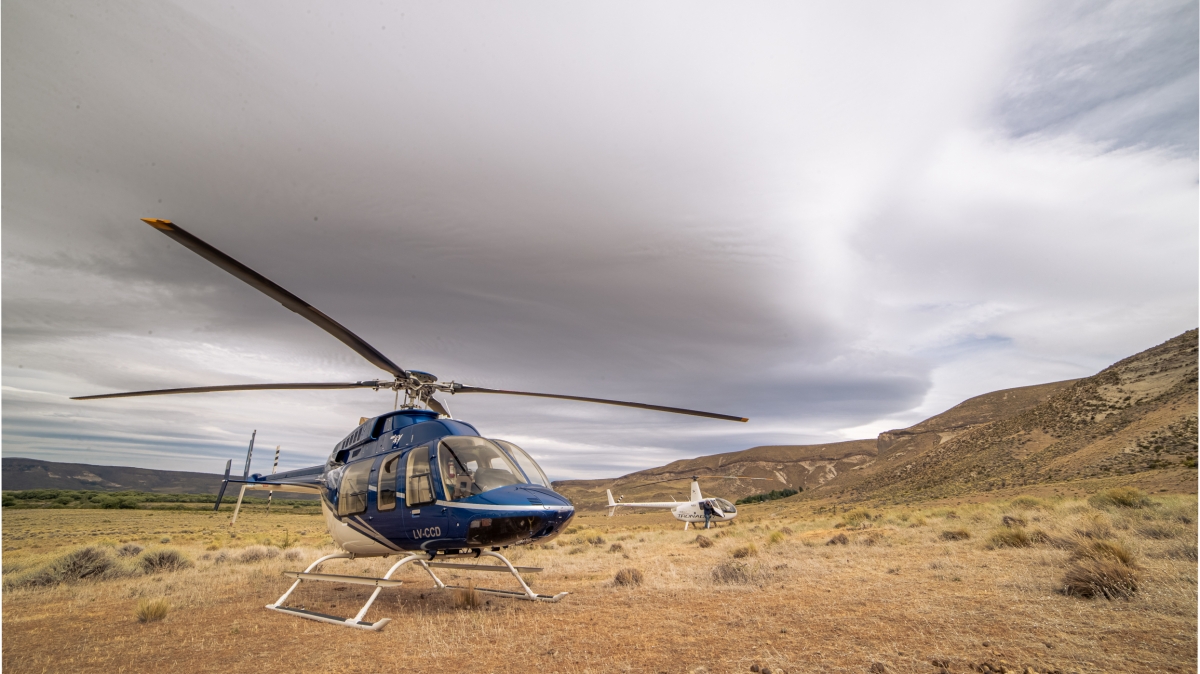 Our passengers were able to enjoy the Eclipse from a privileged location with a clear sky.
The next day we look for them for their transfer to the Llao Llao Hotel with a flight of great scenery over the Limay River, flying over the formations of Valle Encantado until arriving at Nahuel Huapi Lake and the city of San Carlos de Bariloche.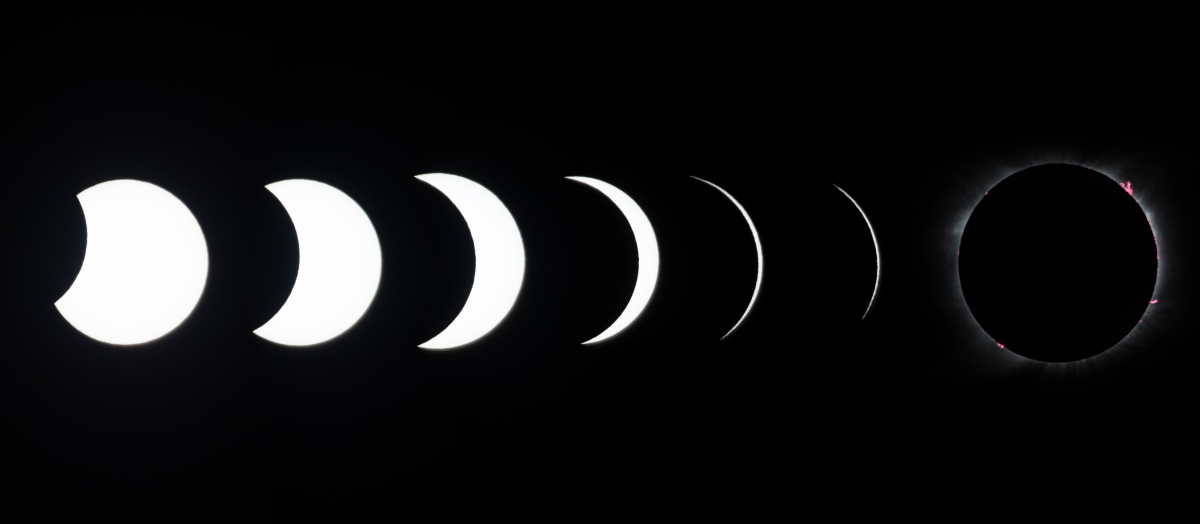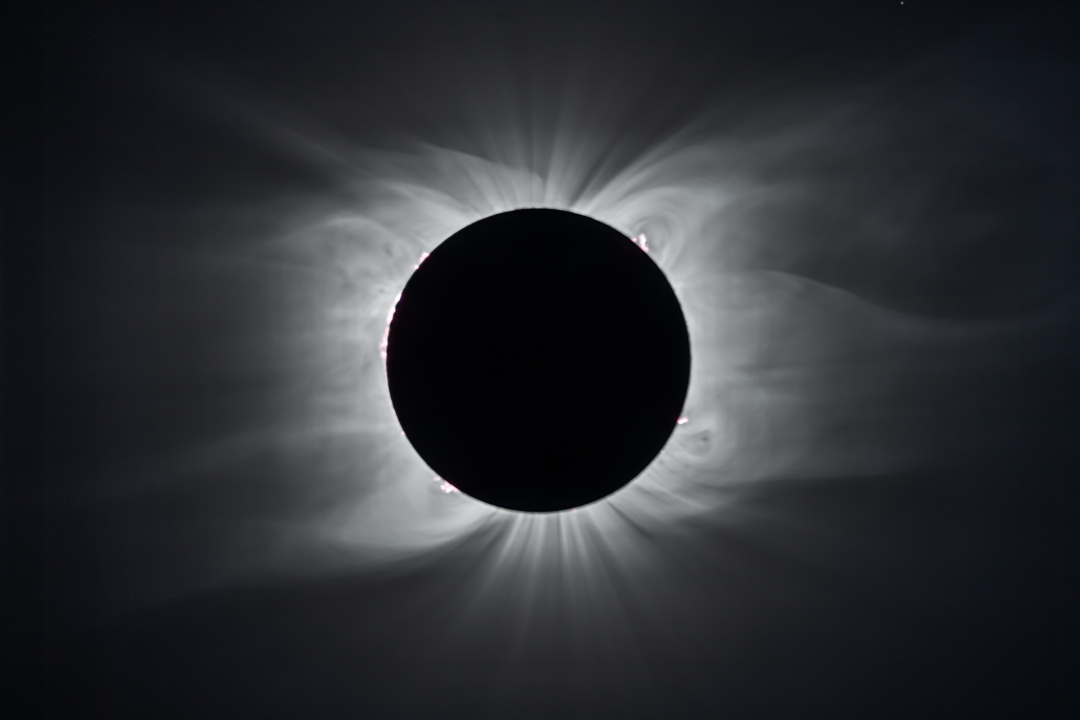 Photographs by: Simón Laprida